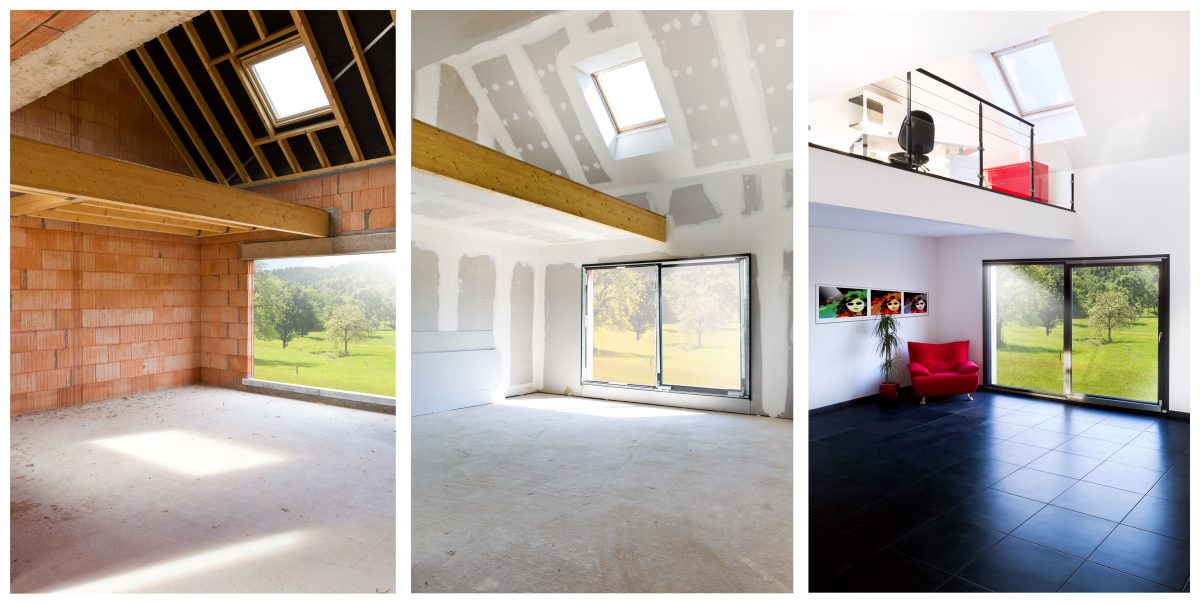 How To Capture The Best Construction Photography
Great construction photography makes or breaks deals. Does your current photography effectively tell your story?
With more and more customers turning to the internet for information about contractors, it's more important than ever that your website and social media photography be up to snuff. Here are a few tips to make sure you are capturing the best construction photography.
Tip 1: The best camera is the one you have with you
Today's modern cell phones take really great photos! For the most part, photos taken on a new iPhone or Android phone will be just fine for use on a website or social media. You might even be lucky enough to have one featured in print! So, if you are on a job site, feel free to whip out that phone and snap a couple of pics.
Here's how to get the most out of your cell phone construction photos:
Check the lighting – In general, overcast skies will soften the lighting and make it easier to capture detail without the shadows being too dark, or the concrete being too bright. You can also luck out during sunset or sunrise, but be aware of long shadows.
Keep it steady – The biggest challenge to using your cell phone to capture construction photography is avoiding motion blur. When taking a photo, steady your stance as much as you can. You may even consider sitting on the ground or in the back of a stationary truck. You can even purchase a tripod for you phone. I have one with flexible legs, which works great for uneven surfaces or even wrapping around poles.
Get close – Cell phones use digital zoom as opposed to optical zoom. Using digital zoom will reduce the quality of the photo, so if you need a closer look at something, you'll want to move closer.
Tip 2: Do something with your photos
When you capture photos of your work, you better make the most out of them. Your first instinct is probably to put them on your Facebook page, but you should also make sure they are on your website, Google My Business profile, and any review sites you're listed on (Angie's List, Houzz, etc.).
It's also a good idea to use the photos to share with your past customers and future prospects.  If you haven't yet started a newsletter (sign up for ours), WHAT ARE YOU WAITING FOR?! In a recent survey, Houzz found that 62% of customers sought out a contractor that had similar project experience.
Keep in mind that you'll want to make sure that you have the proper paperwork to share your photography.
Tip 3: Hire a pro (shameless plug)
The best way to ensure that you have construction photos for your portfolio is to hire a professional. We all know that it's difficult to take photos throughout the process when you have a million other things to consider. If you hire a pro, you can get a wide variety of photos for a pretty small fee.
Obviously, we'd love for you to hire us for your construction photography, but if you'd like to find your own photographer, here are a few things to consider:
Knowledge of construction – Try to find a photographer that has knowledge of construction or what future buyers will find interesting. If you are a residential contractor, you might have luck checking with your local Realtors to see if they have used anyone.
Progress photos – Consider setting up a regular appointment with your photographer. This is especially important for those projects that showcase a drastic transformation like landscaping, hardscaping, finishing, or decorating. Try to capture some photos in the exact same location with the same settings so you can create composite photos like this one.
People create attraction – Having people in your photo will drastically increase the odds that someone will glance at your photo. However, it's important that you have documented that the people featured in your photos have signed a model release waiver. Even better, if you can pair a photo with a quote from an owner, engineer, or trades-person, you can spin it into a testimonial.
I hope this post will help you to capture better construction photos. If you have any tips, or would like to book a photo shoot, please don't hesitate to reach out.